Here in America, the transportation of Hazardous Materials are governed by Title 49, Code of Federal Regulations, commonly referred to as, 49CFR. This is our American law to which we must comply.
49CFR is written by some really smart people who work at a department within the Department of Transportation, called, Pipeline and Hazardous Materials Safety Administration or PHMSA (pronounced Fimsa) for short.
Before a law is actually entered into 49CFR, it must go through a process. First, PHMSA publishes what's called a Notice of Proposed Rulemaking (NPRM). In the Notice of Proposed Rulemaking, PHMSA announces what their intentions are and offers the public and industry an opportunity to respond either for or against the proposed amendment within a designated amount of time called a, comment period.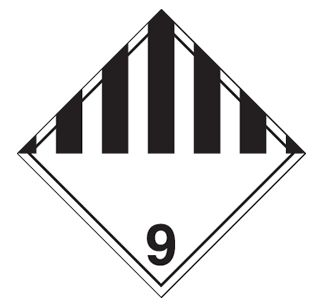 After the comment period expires, based on the comments received (or not), PHMSA will either modify the proposed amendment (or not) and then publish a Final Rule. The Final Rule is law. In it, they publish a mandatory compliance date and the changes will be published in the next edition of 49CFR.
Enter one Class 9 Label. In 2011, PHMSA published a Final Rule HM-218F, requiring the horizontal line that separates the top from the bottom, on the Class 9 Label to be removed. Oh my! Really? What's funny is 49CFR, Section 172.446(b) says the horizontal line is optional? International regulations also indicate minor variations of the Label are acceptable which do not affect the obvious meaning of the Label.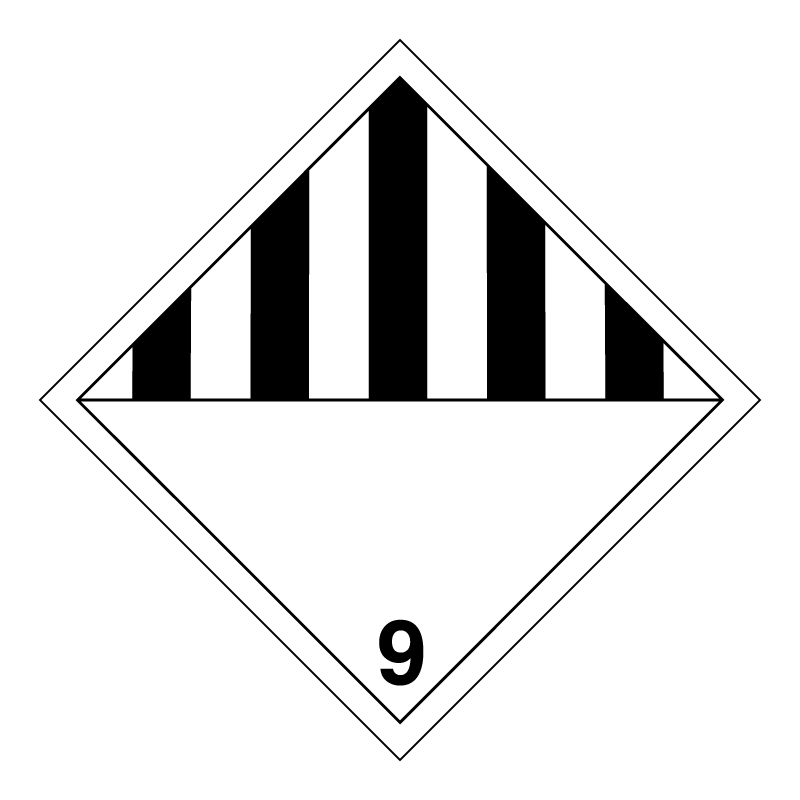 A silly little horizontal line was about to bring the transportation industry to a standstill. Industry heavy hitters took PHMSA at their word and began informing the world, packages of Dangerous Goods bearing the Class 9 Label with a horizontal line, will no longer be accepted as of October 1, 2014 – C'mon man!
So is this a case of government leading industry or industry leading government? Whatever the case, obviously, one too many tokes over a silly little line. As the October 1st, deadline approached, all levels of industry got their feathers ruffled. And as the clock struck midnight, on September 30th, PHMSA issued an Interpretation Letter to industry leaders explaining, the little ol line is optional.
DGI Training